We are delighted to share the final plan for the new Knowle Park adventure play area.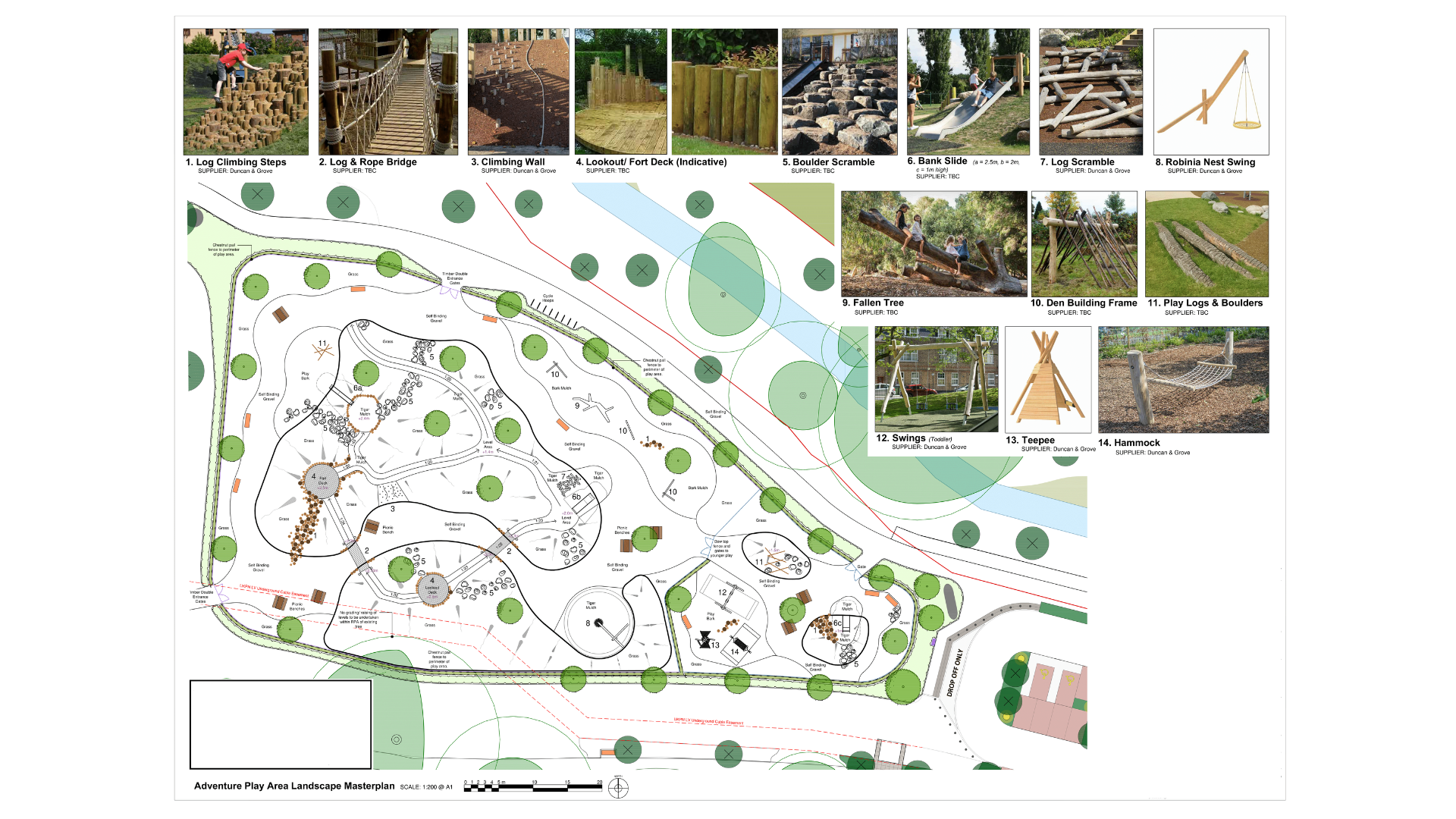 In designing this key feature of the park, we have focused on natural play and accessibility.
The adventure play area is designed to complement other playgrounds in the village and serve as a natural extension of the wider park landscape.
Based around a series of mounds, children will be able to climb and scramble, enjoying the wibbly-wobbly rope bridges and lookout platforms. The hillsides include log climbing steps (Cranleigh's very own Giants Causeway!), boulder scrambles, a climbing wall and bank slides.
In keeping with our wider commitment to accessibility, the paths leading up to the bridges and platforms have been designed with wheelchair users in mind, with an accessible gradient. The design has been signed off by ROSPA and our accessibility consultants.
In the south east corner of the play area, we have designed an area specifically for younger children, with a slightly smaller version of the log steps and boulder scrambles.
We're using natural materials throughout, with scope in the future to add further inspiration for natural play. Along with tree planting to create shade, we are adding picnic benches so parents can enjoy some rest while their children play.
The new Knowle Park adventure play area is the result of hundreds of hours of designing and consultation, and a real testament to the overall level of care and attention applied to the wider park scheme.
The Trustees are extremely grateful to our benefactors, Nick and Alan, for making this all possible. We also thank our project manager, consultants and contractors for their hard work in turning our vision into a reality.